Welcome to the Harbour Inn
Situated on the beach front overlooking the Cobb and Lyme Bay. This family-run business offers a relaxed and welcoming atmosphere. Enjoy a unique dining experience, whether it is in our private beach area on a summer's day or escaping the elements in our air-conditioned restaurant for a cosy dinner.
Alternatively, simply sit back and relax with a pint of real ale or even a coffee and watch the world go by against the stunning Lyme Bay backdrop from our veranda.
Verified
Have been to the Harbour several times over last few years and always very good food and pleasant pubby atmosphere.
Verified
Excellent food and service. We're from London so unfamiliar with the area and so got a bit lost but we were met with smiles and not a problem which was great
Verified
Good service, excellent food (especially fish) and quality wines
Verified
We popped in to book a table and were told there was no spaces available at all for the evening However we stood outside and booked our table online for 8pm!!!! Lovely meal though
ChristopherF
28. February, 2022.
Verified
eating by the beach in one of the nicest places in Dorset ! what's not to like!
HeatherB
27. February, 2022.
Verified
Very pleasant lunchtime, good service, friendly staff.
Verified
We ate here twice during a half-term break in Lyme Regis with the kids. The food was excellent and the staff were friendly and helpful.
Verified
Great food and very efficient friendly service. Scallops dish on the specials board was especially good. I
BabsW
26. February, 2022.
Verified
Very enjoyable meal, excellent service, our dog enjoyed too
GeoffP
25. February, 2022.
Verified
We had a delicious supper in the Harbour Inn. Very welcoming staff. Extremely efficient and friendly. Food was excellent- best meal we had in Lyme Regis.
About Us
Learn about our story and how we began.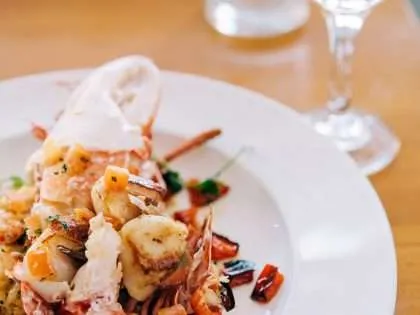 Our Menus
Our selection of delicious specials changes each week and can be seen on our special board.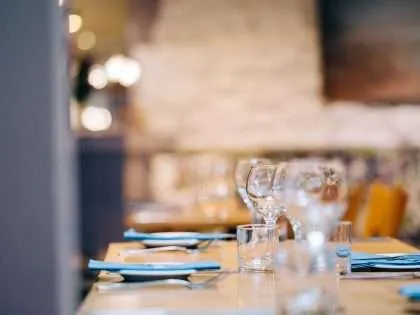 Book a Table
If you like the look of us, why not try the food and book a table with us!
Find Us
We are situated at 23 Marine Parade, on the Lyme Regis seafront.
If travelling by car, the nearest car park is the Monmouth Beach Car Park which is situated a few hundred metres up the beach from us. Holmbush Car Park in the town centre is also only a few minutes walk away, heading straight down the adjacent Cobb Rd and heading left when you arrive at the beach. If arriving by Bus there are several stops in the town which are a few minutes walk from the restaurant. Please follow the seafront signage to find us.
We would advise booking in advance if possible by booking online below.

Verified
We ate here two nights running ! Recommended by our hotel, the Harbour Inn is well located and has fresh fish available daily. Great prices and well briefed young staff

Vicki H
February 15, 2022.
Verified
Good but pricey Good quality pub food, but I do think it is pricey for the quality of the presentation and some of the food on the plate, as an example there were boiled carrots and cabbage put into a cup design on the plate, nice but more expansive veg options would look bettetr.

Cowbridgelady1
February 11, 2022.
Verified
Perfect for lunch down on the front in Lyme. We hadn't booked but we asked for a table and they found us one right in the window. It was late lunchtime and we only wanted something simple so ordered Italian tomato soups with bread and one sandwich. The soup was delicious, and the staff were cheerful even though it was very busy, and we enjoyed our visit.

longley203
February 3, 2022.
Verified
I read the reviews later. We arrived after the obligatory walk on the Cobb. Ready for lunch without a booking we were pleasantly seated and an order was taken for crab cocktail and bouillabaisse for my wife and pork rib and a "bucket " of mussels for me. Wow it was all first rate. The bill was not excessive bearing in mind the quality.

Linstev111
January 24, 2022.
Verified
Good food, good atmosphere A great location and a lovely job The staff were super-friendly and service was quick. In fact, our only complaint would be that the service was a little too efficient, everything came out really quickly and our meal was over. The food was really though and we had an enjoyable evening.

Verified
Good,honest food. We called in almost at the end of lunchtime service and received a friendly welcome.So glad we did visit as the crab sandwich is the best ever and as we live in the South West we eat a lot of crab.Really fresh and really tasty.Also had a bowl of what they call a creamy fish soup which was full of whitefish and shellfish and absolutely brilliant.A real find. Good honest food.